Egypt Achieves 5.5% Industrial Growth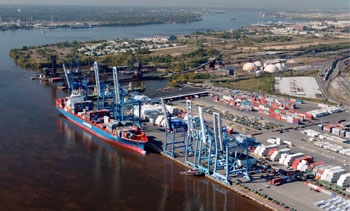 Business & Finance Club - Cairo : Egypt's Industry and Trade Minister Rachid Mohamed Rachid said that the rate of industrial growth in Egypt reached 5.5% this year, which is a high rate despite the global economic crisis that affected the economies of most of the major countries around the world, adding the target is to reach 10% in 2016.

The ministry has materialized on the ground President Hosni Mubarak's (the 1000 factory) program, he said while addressing the Industry and Energy Committee at the Shura Council on Sunday 10/10/2010.

The ministry built 1,302 factories with total investments of 79 billion pounds, he said, adding non-oil exports reached 105 billion pounds in 2010, jumping from 97 billion pounds in 2008 and 44 billion pounds in 2005.

The industrial development plan 2010-2016 is built on setting up new industrial zones in Egypt's governorates and encouraging the private sector's participation in developing the infrastructure and utilities, improving human resources and upgrading the Egyptian industry, he said.